Ph: 02 4960 0499  |  Mob: 0422 291 542  |  Email: Click here  
Charles is a licenced real estate professional who has been working in the industry since 2011. Having built a successful career in the Hunter Valley, Charles has bought his honest, hardworking and down to earth attitude to Dowling Property Group and hopes to bring a new perspective to how property transactions are done in our area. Charles is here to help you to have a positive experience when it comes to buying and selling, while also ensuring that you are able to obtain the best possible outcome.
He is passionate about Australian Rugby, the Paramatta Eels, the Orlando Magic Basketball team, golf (& typically any type of sporting event) and enjoys living an active and healthy lifestyle and meeting and building relationships with new people.
Charles is a passionate and dedicated sales consultant and is available by phone or email anytime.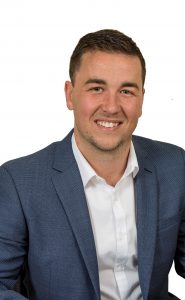 Client Testimonials
What our clients have to say about Charles
"I have sold 3 of my properties with Charles within the last 18 months and I couldn't be happier with the results. Charles was able to sell 2 of my properties without them going to market as he had clients on his database ready to purchase, which saved me the hassle of a marketing campaign. Charles also sold our family home for a price far beyond our expectations and considerably higher than other local agents price assessment. I would have no hesitation in recommending Charles and appreciated his honesty, easy going attitude and no nonsense approach to selling our properties."
Matthew S
"Charles sold our family home in October 2019 and we could not recommend him enough. We found Charles to be easy to talk to and honest during the sale campaign and even in a difficult market, we were able to get a great outcome. We previously had the house listed for sale with another agency and were nowhere near as impressed with the other agents as we were with Charles. We also purchased our new home through Charles and could not be happier with the communication, support and expertise Charles showed during the sale of our home and the purchase of our new property. We cannot recommend Charles enough and are so thankful for his honesty, attitude and knowledge"
Michael & Cheryle B