Ph: 02 4960 0499  |  Mob: 0413 606 808  |  Email: Click here  |  My Listings: View
With a background in sales & customer service Zach thoroughly understands the best way to help his clients is to listen.
Zach's qualifications in marketing give him an immense advantage when bringing your home to market. His qualifications enable him to create a highly tailored approach on how to generate the highest level of buyer competition, resulting in a premium sale price.
Zach aims to provide an inclusive experience for his clients with a high level of engagement and communication throughout the entire process. He ensures you have clarity and guidance, making him a true asset to anyone buying or selling real estate in Newcastle.
Brimming with enthusiasm and a strong desire to succeed Zach continues to impress his clients with a work ethic that rivals most entrepreneurs.
If you believe these attributes would be an advantage to you, Zach is contactable 7 days a week on 0413 606 808 and would love to assist you commence your next chapter.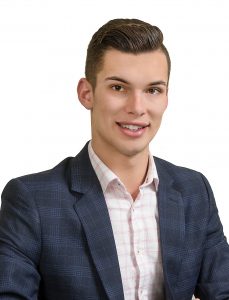 Client Testimonials
What our clients have to say about Zach